An Optimist by Nature
Mario Zamarripa – Graduate of the Engineering Department of the Instituto Tecnologico y de Estudios Superiores de Monterrey (Mexico). Currently, Director for Sustainable Development of ERGO Hestia. He has been with the company since 1998. He is responsible for CSR projects, including the company's environmental policies and the environment management system.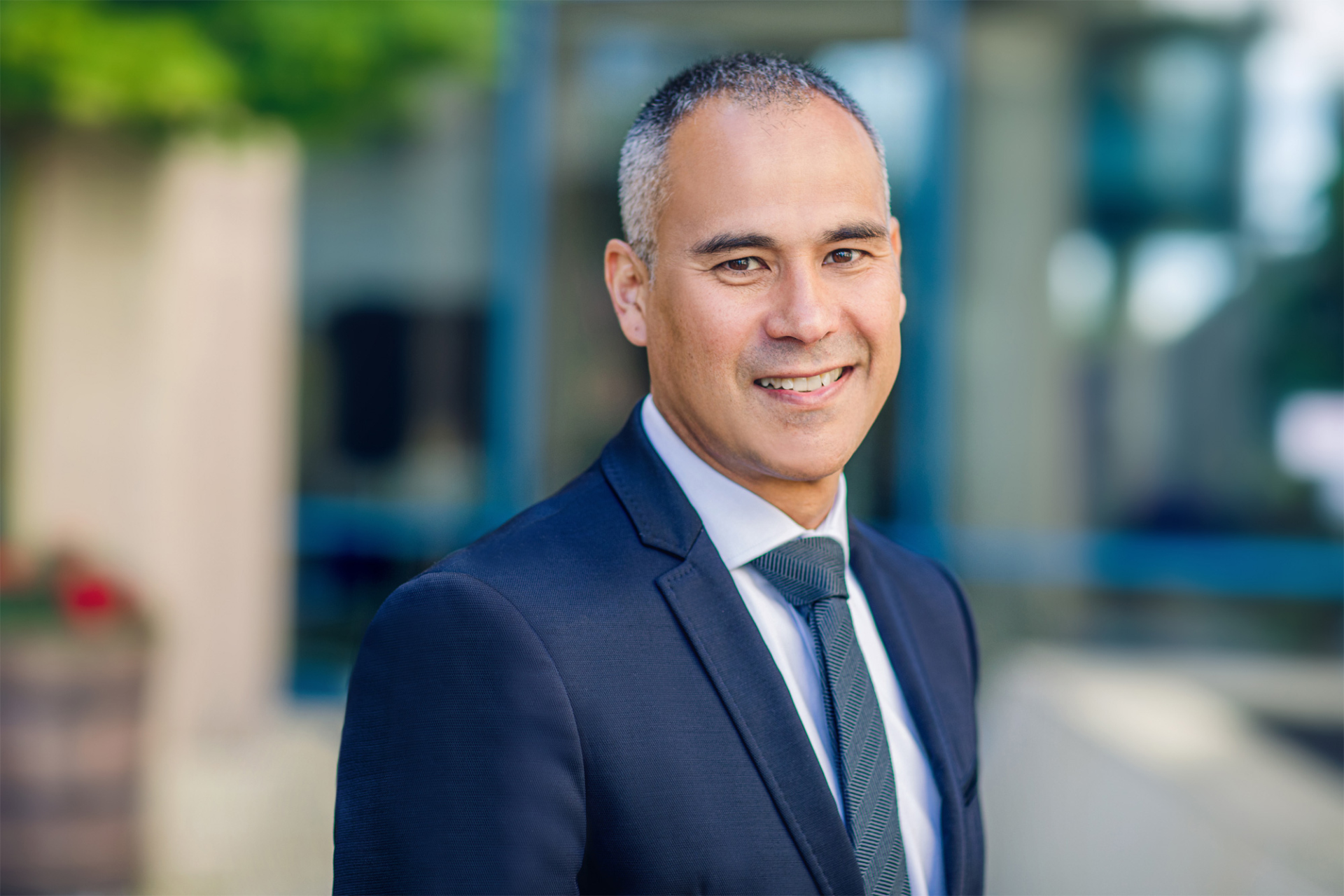 Aleksander Świeszewski: We are at the ERGO Hestia (EH) offices, one hundred metres from the beach and the sea. What does this proximity mean in the context of climate change and increasing water levels?
Mario Zamarripa: We are the only insurer based in the north and all the more aware of what is happening at the Baltic Sea and what may happen. Additionally, we are an insurer which by nature assesses risks and, in connection with our activities and our customers, we analyse the potential phenomena.
In this context, will it ever be necessary to relocate the offices?
We carried out analyses when the building was being designed. The question was raised as to what would happen if the water level had increased. Transfer? We won't live long enough to see it.
It's a distant future. Unless Greenlandic glaciers were to rapidly melt…
Well, the analyses were carried out 20 years ago.
What is the importance of climate change for an insurance company?
As an insurer, we feel the consequences of most of these changes. They will end as an increase in compensations paid. So drought, hail, flood, what we call "physical risk". Recently however, all these phenomena are more frequent and more intense. On the other hand, we are a company that is aware of its own environmental impact. Specifically, we have been measuring our carbon footprint.
What commitments do you have in this area?
As a company, we committed ourselves to reducing CO2 emissions. According to the Group's strategy, we want to reduce CO2 emissions per employee by 12% as compared to 2019. The last normal year let's call it. Then the pandemic started.
According to plan, when will you achieve carbon neutrality?
The concept is problematic and there are several similar terms. Climate neutrality, net-zero, climate positive and so on. The entire Munich Re/ERGO Capital Group (including ERGO Hestia) decided that we would achieve climate neutrality by the end of 2030. And I won't lie, it is a difficult task. Going back to the main question, it is worth pointing out that climate change also causes what we call a "transformation risk" or "transition risk".
What does it mean?
Generally, it's about potential financial losses that may directly or indirectly result from the process of aligning the company to a low carbon, more environmentally sustainable economy. This risk may materialise through the need to adapt to new regulations and technological changes, but also by the market risk resulting from the disruption of the current structure of power demand and supply, natural resources, products and services provided. From our perspective, the consequences of climate change have an impact on the activities of each company regardless of industry. We know that some companies will not be able to adapt to a low-carbon and more environmentally sustainable economy. They simply risk losing their customers or going bankrupt. And that is perhaps a higher risk.
What do you personally understand by sustainable development?
The point is that we should not focus solely on our own economic interests. We must take into account that we are also responsible for social and environmental impact. It is only when we account for these three elements that we can talk about sustainable development. We cannot just go business, business, business… Profit and nothing else. We can't think like that. The environmental costs and the impact on society must be taken into account.
Is sustainable development possible at all? Or is it too late? In one word, utopia.
Good question. Overall, I regard sustainable development as a process. I am preparing for this and every day, something new emerges. Especially in such a big organisation as us. Many areas to be measured, analysed. At the same time, we are constantly uncovering new issues. It's not a state that can be achieved at a snap of the finger, but a process that is being pursued.
Big business equals great responsibility for the climate?
Agreed. Most people work in companies, and companies have high expectations. In addition, companies have a great deal of influence on the shape and achievement of sustainable development objectives.
What actions does the company take in regards to climate change?
Environmental and climate change issues have become strategic elements for us. I would divide them into two categories: education or next to business and strictly linked to business activities that are sometimes more difficult. Let's start with educational initiatives that are important in the context of the environment. Example? Cycling program for employees. We offer free lunch to anyone who commutes to work by bicycle. This is a concrete reduction in CO2 emissions. Further, few know this, but we keep bees on the roof of one of our buildings. We also have the Hestia Park, which we created from the ground up. In addition, we have the EKO Hestia SPA Award, which promotes the best environmental ideas for spa resorts. These are but a few examples, and there are many more. On the other hand, as far as those strictly related to business activities are concerned, let me start with a story. Recently, greenwashing has become a very fashionable concept…
An eco-lie.
Some companies keep it quiet or even camouflage themselves, oftentimes sponsoring fantastic environmental initiatives. They can spend millions. And all the while, their day-to-day operations destroy the environment. They use up unprecedented amounts of water, mineral resources. They fell trees. But not to stray from the topic, let's go back to our actions. We are a company that likes to certify itself and submit to external verifications. This is no easy task, but it shows that the organisation wants to be better.
Specifically?
We are the only financial organisation in Poland that holds an EMAS (EcoManagement and Audit Scheme) certificate. For our part, this was a brave step. For example, we need to disclose information about projects, initiatives, planned steps, and commitments in the field of environmental protection. In addition, as a company, we must supply products that support green transformation.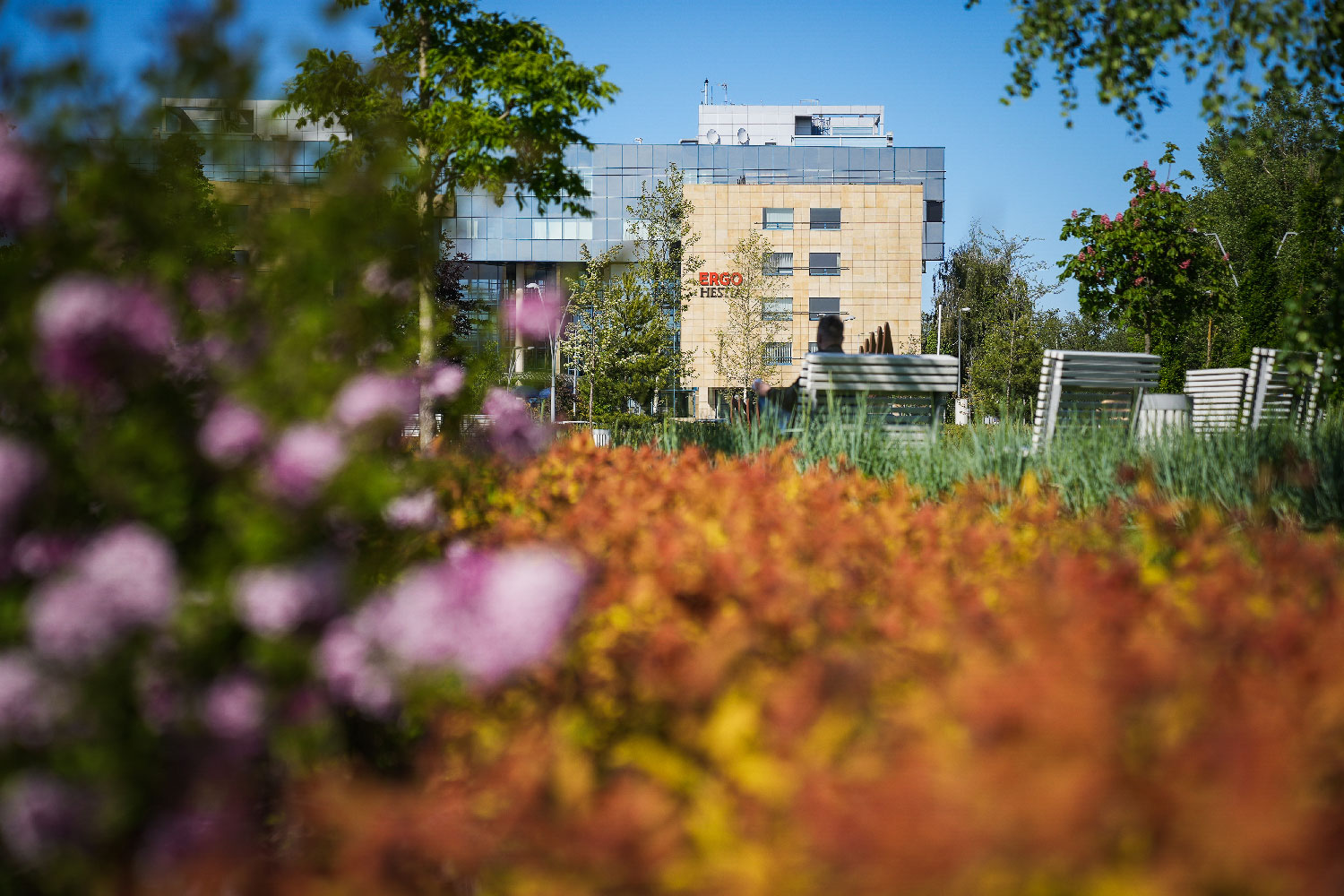 What about investment decisions? 
EH Group assets amount to approximately PLN 15 billion. We have appropriate rules (so-called Responsible Investment Guideline), on what we can and can't invest in. Here, the issue of sustainable development is very important. We cannot be guided only by the rate of return. Before making an investment decision, we ask ourselves whether, in the climate context, the company is from an appropriate industry and operates without destroying the environment? These measures are much more difficult, but more valuable. Of course, it is worth noting that we have several insurance products that support environmental objectives, e.g. EKO Hestia, Green Reconstruction Clause, Environmental Guarantees, and service during the loss adjustment process, i.e. "bicycle instead of replacement car".
Is EH working for the protection of the Baltic Sea? Or does it have such plans?
For the moment, there are some new ideas, but I do not want to go into detail yet. We are currently participating and supporting several initiatives, such as the Climate Positive programme, in cooperation with the UN Global Compact. However, there is no hiding the fact that in the context of the Baltic there is still a lot to be done. All EH forces are not enough. 
A drop in the ocean of needs.
We need to set an example, but the challenges are extremely serious for all of us. Involving a single organisation is not enough. 
The environmental awareness of employees changes for the better?
Significantly. The Hestians have been very aware, although we have had an EMAS certificate for almost two years, which has forced us to launch additional training and information campaigns on the environment. Awareness is much greater. You could compare the pre- and post-certification periods. In the past, environmental initiatives came from the top. 
And now there are more bottom-up initiatives?
Yes, and there are more and more. We all learn as an organisation. It's a single big process.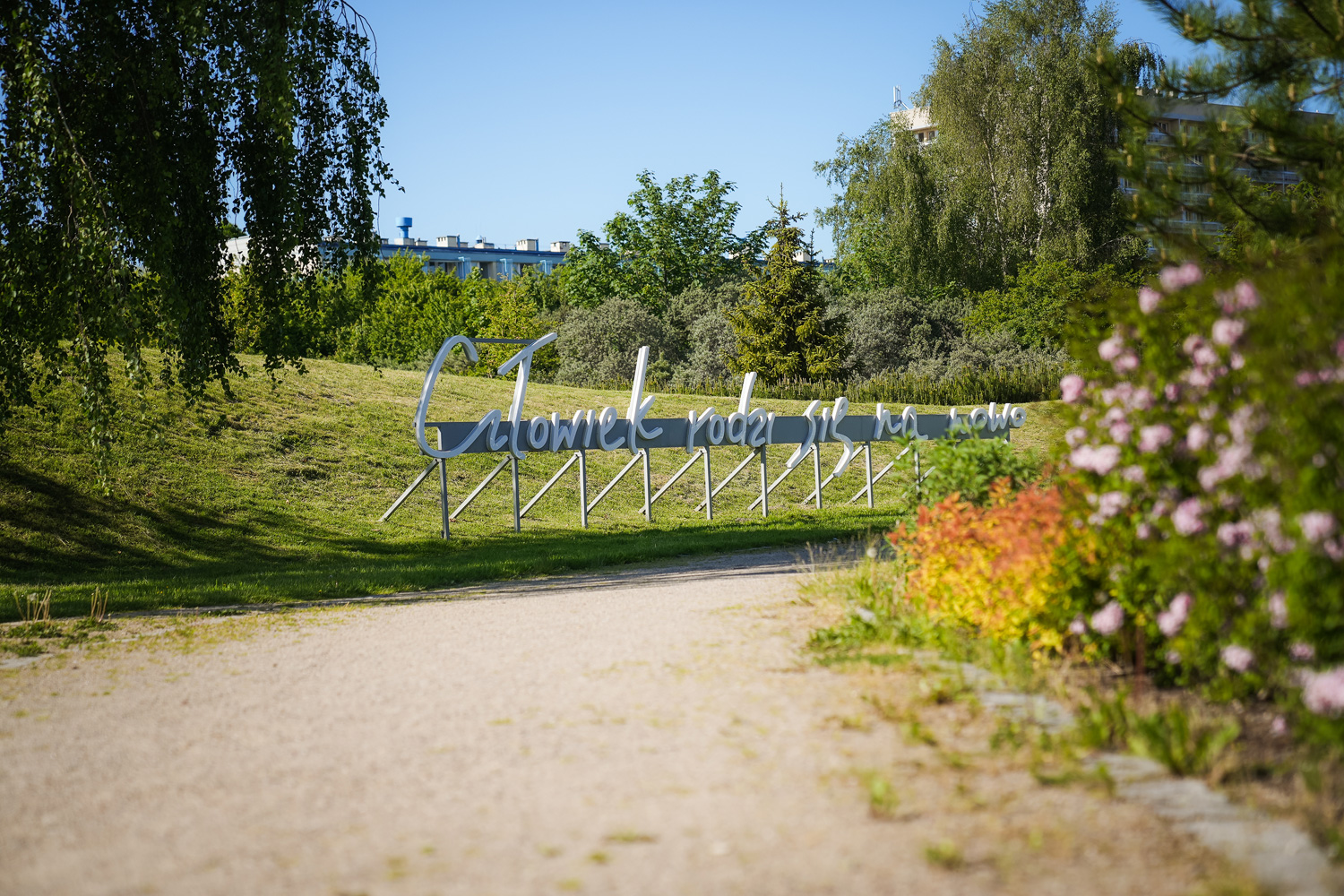 The structure of commuting is also changing?
We are slowly returning to pre-pandemic levels, but we will not achieve them
in the short term. Remote work has emerged. In the last so-called normal summer before the pandemic, we have seen an all-time high. Almost 400 cyclists a day at the head office (Sopot and Gdańsk). With less than 2000 people, ¼ was commuting using a bicycle.
However, we do not count those who commute solely by public transport
Exactly. For comparison, looking from the perspective of the entire population, in the most bicycle-friendly cities of Poland, i.e. Wrocław and Gdańsk, this share is less than 10%. Of course, we still have a ways to go to match Copenhagen or Amsterdam. These two cities are world leaders where the cycling population is more than 63%.
This is a little more complex issue. EH plans to go into electric cars?
We are carrying out an analysis on the subject, but there is nothing concrete at present. There is certainly one deficiency that concerns the charging grid. The basic element of our work is field trips to meet with customers and business partners. It's not such a big problem for Warsaw or Krakow, where you can commute by train. However, if we are to go, somewhere in the interior, away from the big cities, the car is our only choice. Charging stations along the route are a must, and obviously there aren't enough of them. Deficient infrastructure is a major handicap here, although the situation is improving every year and more and more rapid chargers are being installed.
What measures does the company take to improve biodiversity?
The aforementioned Hestia Park. And of course, bees.
So let's talk about the bees.
It will soon be 10 years since we set up hives on the roof of one of our buildings. There are almost 900 thousand bees living there that play a very important role. Among other places, they work at the Park and pollinate the seaboard. On the subject of biodiversity and its improvement, we still have some work to do.
Is it planned to implement so-called green roofs on EH buildings?
Some time ago, we carried out appropriate analyses. It's not possible for the offices in Sopot. The buildings in Gdańsk are problematic due to the type of roof
and there is a risk of moisture. The structure also makes it difficult to install photovoltaic panels. It allows for a relatively small number to be mounted, which isn't the point. A large investment which would give provide very little power.
How many trees have you planted recently?
We participated in three editions of the "Do nasadzenia" [Get to Planting] campaign, under which, together with other companies, we planted 280,000 trees.
But that's not all, is it?
Of course not. Another edition should take place in autumn.
Last question. In the context of climate change, are you optimistic? Or not really…
I'm an optimist by nature, but also a realist. In some areas I see significant challenges facing us. Education will be key. Climate objectives are often not met, not because people have bad intentions, but simply do not know or are not aware of the consequences.
Ignorance?
That's a little too strong. Insufficient knowledge. To be clear, we are also learning. I've been dealing with the topic for years, I live it, but I don't feel like I'm a great expert on it. Unfortunately, in addition to this, the climate issue has become politicised, and that is really sad. I also see the problem of climate change in the context of distribution of real information. There are a lot of fake news, which doesn't help… You can go crazy from it. We as people, must filter and verify it. We need to be aware and maintain the right perspective. We cannot get frustrated ourselves.